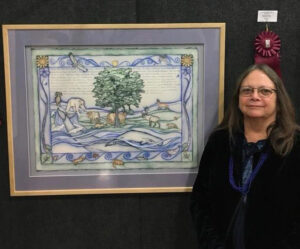 Dawn has exhibited her work all across the United States as well as appearing in international publications. Some of the images of work Dawn's award-winning artwork from public and private collections are shown here.
Please contact Dawn for original art currently available.
---
Dawn's creative process begins with gathering ideas and stories and developing a series of sketches that will eventually be put together in a full-sized drawing. This drawing will then be transferred to watercolor paper. Her actual painting begins with a series of layers of transparent watercolor washes.